General Science Consultant
Lyle Williams serves as the teams scientific plausibility specialist and acts as the teams counterbalance.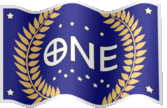 Lyle Williams is a very intelligent and logical individual. Having graduated high school at the age of only 16, he was ahead of his class in many ways. Lyle's natural inclination towards science and his profoundly skeptical nature makes him the perfect addition to the team as the go to guy for finding non-paranormal explanations.